Refraction Media was established in 2016 by Chendil Kumar with corporate communication experience gathered over more than a decade. He is supported by Aparna Muralidhar, a content specialist with over a decade of writing experience for diverse industries in the commercial and social sector. Chendil and Aparna work with their team at Refraction Media to offer a comprehensive range of design and content services to meet communication requirements for any industry or sector.
CONTENT STRATEGY
Crisp or verbose? Informative or promotional? Juicy or no-frills? What's your story?
GRAPHIC DESIGN
Minimalist or over-the-top? Muted or vibrant? What's your style?
VIDEOGRAPHY
Evocative. Compelling. Dramatic. Art in motion.
PHOTOGRAPHY
Subtle. Hard-hitting. Nuanced. In-your-face. Get the picture?
PRINTING
Single-page flyers to 100-page annual reports. Calling cards to corporate branding. We're on the same page.
DIGITAL MARKETING
Contemporary. Relevant. Useful. Designed for impact.
For the experience, really, not just the service
(we're really nice people to work with)
For the after-service care
(once you become our client, we've always got your back)
For the competitive pricing
(simply put, we're more than reasonable)
No bull, no fine print, no hassle
Open the door. Walk through our gallery. Experience Refraction Media.
Refraction Media specializes in Design & Content strategy, Photography & Videography, Digital Marketing & Print Services. We have put together this bouquet of services so our clients can access all business communication services in one place at one time. Competence, commitment, uncompromising quality standards and a great client experience – that's what we offer our clients.
CONTENT STRATEGY
There's a story behind everything and everyone has a story to tell. What's your story? And how do you want to tell it? Like design, words reflect your personality too. In the virtual world, you're judged by not only what you say but how you say it. Do you like a novel or a novella? Cut-and-dried professional or chatty conversationalist? Black-tie formal or whacky happy-go-lucky? To understand your story, we first need to understand you and that's what we enjoy doing – unravelling your personality and understanding you before writing your story.
GRAPHIC DESIGN
Just about everything in the world has an intrinsic design. What appeals to you? What are your colors and shapes? Are you earthy and grounded? Ambitious go-getter? Funky? Sober? Conservative? Eclectic? Your product must reflect your personality. It's our job to create designs that not only enhance your brand value but your personal brand as well.
DIGITAL MARKETING
How are your clients going to find you? That's where our digital marketing services can help. Our SEO services aim to move you from the periphery to the dead center of a potential client's vision. Our team is also well-versed in other forms of digital marketing such as PPC (pay-per-click) and social media marketing.
WEB DESIGN
In this age of global collaboration and virtual clients, most people know you through your web page. Even if they don't know you, they certainly judge you on this basis. That's why it's important to understand what your clients are looking for and give them what they want… in an aesthetically packaged and easily navigable format. We're also great at building applications that can make your business more productive, eco-friendly and competitive.
PHOTOGRAPHY
Corporate photography is our thing – office interiors, business events, professional headshots – photos that reflect the nature and purpose of your business. Fashion model photography is equally our thing. In-studio or on location, our photos can capture the mood and the setting perfectly – photos that allow you to relive the experience with the same intensity that you lived it.
VIDEOGRAPHY
The 'motion picture' is arguably the most impactful communication tool. Our ability to infuse the right emotion into educational and promotional films makes our videos highly effective in getting the message across to the audience. From documentaries to corporate videos, promotional videos and educational videos, we have a repertoire of versatile and distinct videography skills.
PRINTING
Well, there's not a lot to say about our printing services except that we can print virtually anything on virtually any surface. We also offer 3D printing services that greatly enhance the value of images and messages. Paper is not yet passé, but is getting stiff competition from any surface that's printable: cloth, ceramic, wood, metal….anyway, we're on the same page as you (whatever that page looks like)
Our Web, Print and Starter Packs are designed to meet essential business communication requirements. Pick one that suits your needs or make your own customized package.
Starter Essential
₹75000
Complete solution for your start-up
Print essential pack
Web pack
Company logo
Company slogan
Digital marketing
SEO
Buy now
Print Essential Pack
₹25000
Essential print stationary for start-up
Visiting card - 500 Nos
Envelope - 500 Nos
Letter head - 500 Nos
Company seal - 3 Nos
Logo printed T-shirts - 10 nos
Custom mouse pad - 10 Nos
Buy now
Web Pack
₹25000
Complete web solution - Static
Domain registration - 1 year
Hosting - 1 year
Content development
Static website - responsive - 5 pages
Contact form
Maintenance - 3 months
Buy now
With the right balance of freshness and experience, Refraction Media is contemporary, relevant and clued-in to market trends. Our team is committed to making every interaction effective and enriching for the client.
CHENDIL KUMAR
Founder
Chendil Kumar heads the Creative Team at Refraction Media. An award-winning designer and videographer, Chendil worked with Arena multi-media, Wipro Technologies, TESCO and EY India before setting up Refraction Media in 2016. Chendil is the winner of the prestigious MarComm Award 2013 for EY's corporate video as well as EY's annual employee magazine, Heartstrings. He is also the winner of the Communicator Award 2014. His design expertise includes proficiency in several design tools, publishing tools, web tools, 2D and 3D animation tools, photography, videography & video editing as well as the MS Office Suite.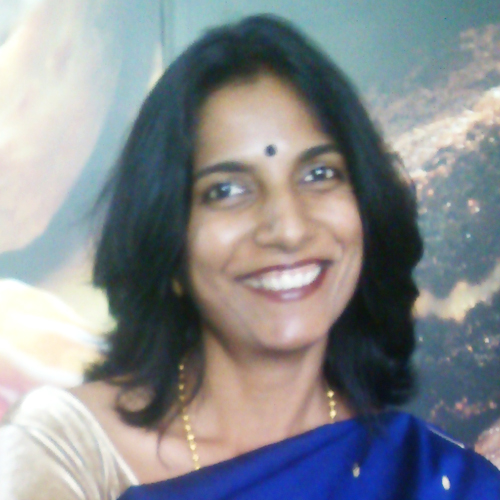 APARNA MURALIDHAR
Co-Founder
Aparna Muralidhar heads the Content Team at Refraction Media. With over 15 years of writing experience, Aparna has written for diverse sectors. From project proposals for UN Women to content for children's books; from financial services to development sector communication; from annual reports to video scripts, Aparna has written for a versatile range of communication mediums, channels and audiences.
Leave a message. Drop a mail. Or just call.